For the second month in a row the Rainforest Homes at Sleeping Giant stood out as our most requested listing. Although Belize offers a wide range of real estate listings and property options to choose from including large acreages, commercial real estate, private islands and farm land we're seeing a trend over the summer with the most requested falling under a similar type… homes on or near the water. Looks like waterfront homes and homes near the water are topping the market at the moment.
Here's our Top 5 for June, 2021:
5. Exceptional 2 Bed – 1 Bath Home in Consejo Shores
US$199,800 | BZ$399,600 • 4 Coconut Grove, Corozal Bay, Consejo Shores, Corozal
Property is located in Consejo Shores, Corozal District in a quiet and reputable residential area in northern Belize. It is only a few minutes' walk to the emerald green waters of Corozal Bay. Set in secluded, beautiful surroundings, the house is spacious and luxurious which is ideal for family holidays or full time living and can be your dream home in the tropics.
4. Prime 35 Acre Beachfront Estate along the Corozal Bay in Sarteneja
US$650,000 | BZ$1,300,000 • Sarteneja, Corozal
Acreage is situated within the community perimeters. Property runs from the road main access to the seafront. Parcel offers approx. 460 feet beachfront, a long wood pier with concrete pillars, boat slip, swimming pond with canal to the sea (protected by sea wall), a large gazebo with clear and dry grounds.
3. Stunning 4 Bed, 3 Bath Beachfront Beach House on Historical, Off Grid Island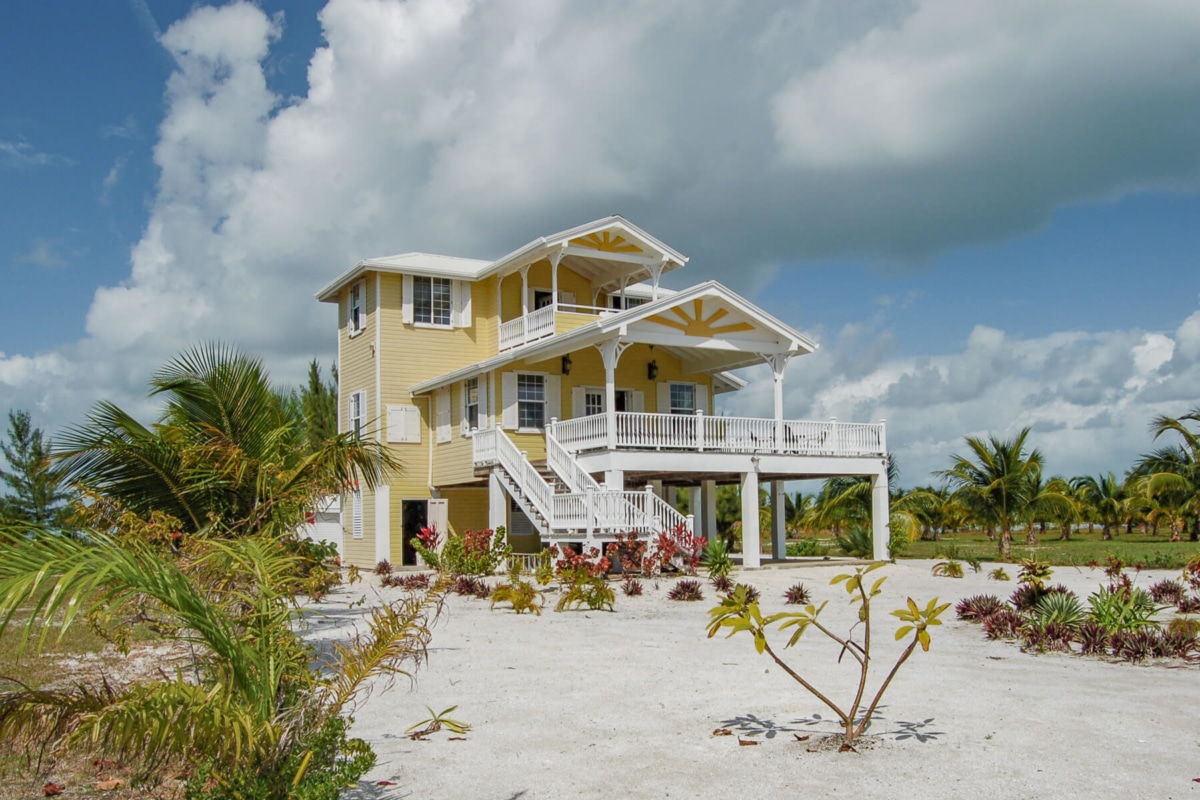 US$545,000 | BZ$1,090,000 • West End, St. George's Caye, St. George's Caye, Belize
Spectacular Beachfront Home located on St. George's Caye just 20 minutes from Belize City. The home offers 4 Bedrooms, 3 Baths, Open Living, Dining and Kitchen opening up to an expansive 700 sq. ft. verandah overlooking the White Sand Beach, Private Boat Pier (Dock) and beautiful Caribbean with the Great Barrier Reef on its horizon. 1 Bed/ 1 Bath on the Ground Floor can be used as a Caretaker's Quarters or Guest Room. Beach Home sits on two Beachfront Parcels totaling 0.885 of an acre and offering TWO BEACHES.
2. Frigate Caye – 1.41 Acre Private Island east of Calabash Caye near Turneffe
US$150,000 | BZ$300,000 • East of Calabash Caye, Turneffe Atoll, Belize
It's an incredibly rare opportunity to be able to purchase your very own private island. Even more so to find a property that sits on one of just four coral reef atolls in the entire Western Hemisphere. This is one such opportunity. A stunning, untouched, tropical paradise just off the eastern coast of Calabash Caye on Belize's world famous Turneffe Atoll… and it's being offer at just $150,000!
1. Luxury, Rainforest Homes with Private Pools at Sleeping Giant Rainforest Estate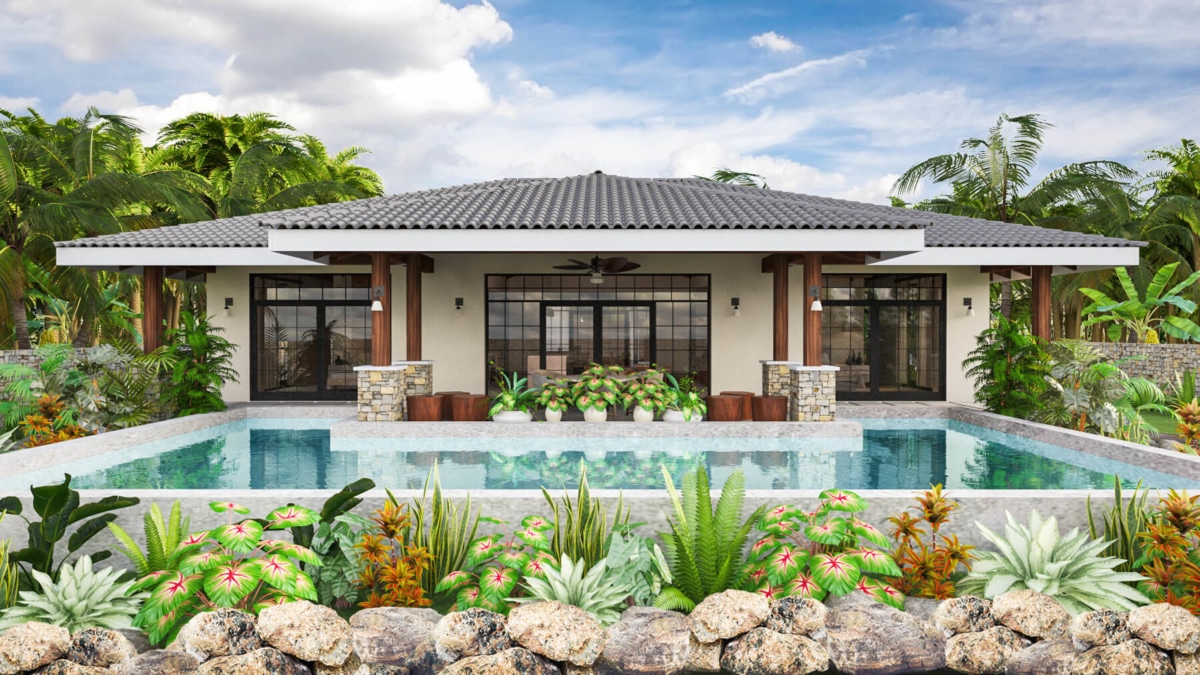 Starting at US$249,990 | BZ$499,980 • Mile 36 ½ Hummingbird Highway, Sleeping Giant Rainforest Estates, Sibun River Valley, Cayo
One again the homes at Sleeping Giant top the list of our most populars properties. These premier, luxury homes and far and away our most popular listing in May and represent the next step in evolution for the renowned Sleeping Giant Rainforest Lodge, offering homeowners the opportunity to live naturally in the heart of the rainforest surrounded by the magnificent Hummingbird Hills. Sleeping Giant Rainforest Estate is a planned, 600 acre, residential community set along the Sibun River bordered by 10,000 acres of protected forest and nature reserves.